Connections Women's Conference 2022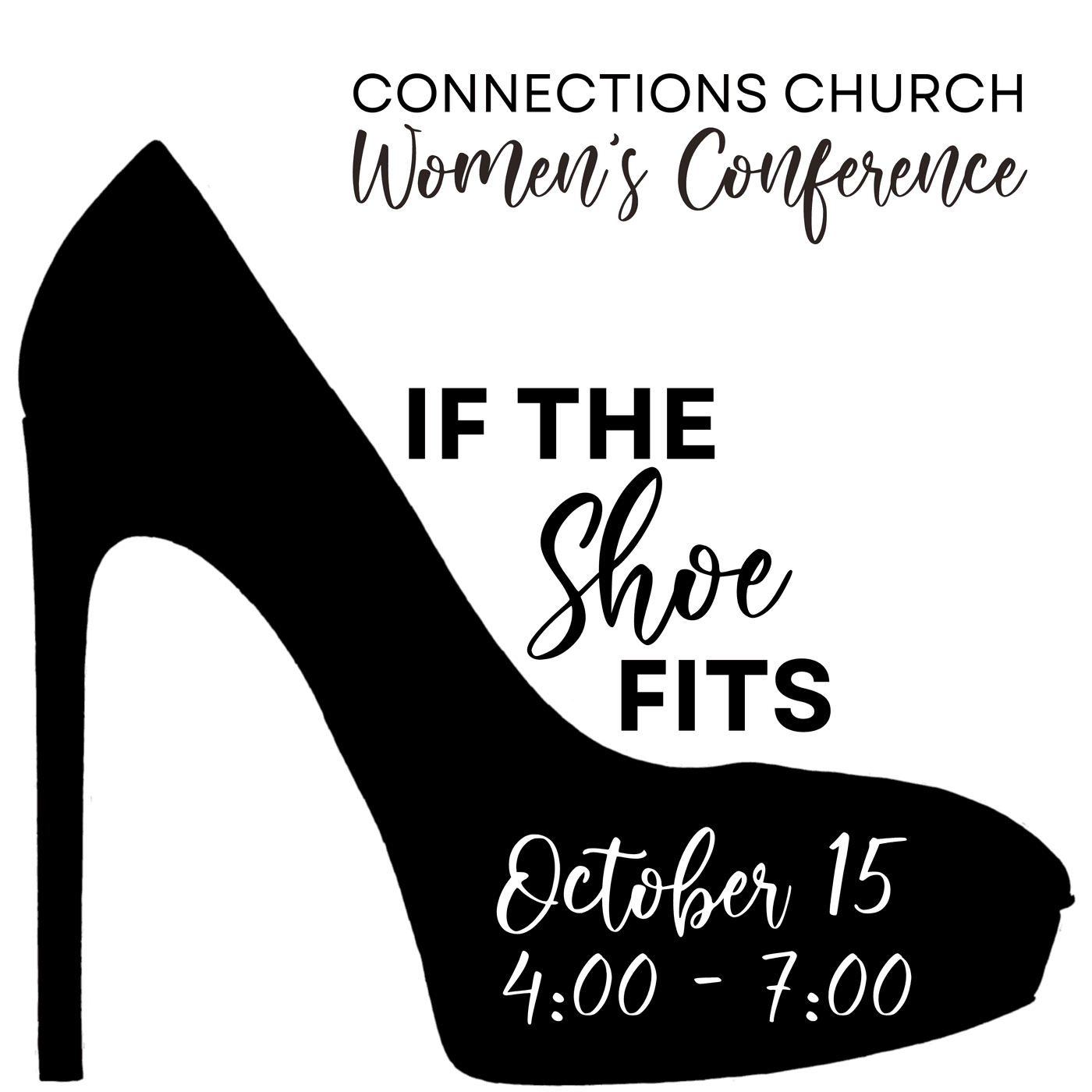 Ladies, get excited! Join us for our second annual women's conference, "If the Shoe Fits!" We are ready to see revival, unity, and to continue to build God's Kingdom together.
WHEN: October 15, 2022 4:00 - 7:00
WHERE: Connections Church
COST: $25 per person
Childcare will be provided.
Please register using the form below.